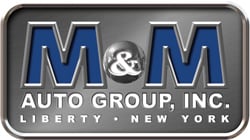 Call 877-337-0411 dial 5
Fax 845-292-3764
Email Parts@mmautogroup.com


M&M Parts News - April 19, 2018

Introducing new members of the M&M Team, Rania and Karl.
Knowledgeable professionals with over 50 years of Parts Experience.
We have a large inventory and if we don't have the part, most are available the next day.
Need Delivery?  We can deliver to your door, just Give us a call at 877-337-0411
Remember, we can get you parts for Dodge, Chrysler, Jeep, Ram, Fiat, Ford, Lincoln, Mercury, Chevrolet, Buick, GMC, Cadillac, Polaris and Slingshot.